Bangladesh Water Development Board Job Circular-2017
Ministry of Water Resources (MOWR) published new job vacancy Notice at mowr.teletalk.com.bd.
Educational Qualification:
SSC, HSC, Honors

pass student can apply this Ministry of Water Resources job circular 2017.
Number of Vacancy: 10 post is available. You have to complete your (MOWR) online application

before 26 December 2017 at 05:00 PM

.
Name of Post: Cashier, Steno Typist Cum Computer Operator, Office Assistant Cam Computer Operator.
Publication Date: 26 November 20
Application Deadline: 26 December 2017
Apply Method: Online
Apply Here: Apply
About Mistry of Water Resource: The Ministry of Water Resources is a development ministry. The Ministry has 4 wings namely Development Wing responsible for preparation, implementation and monitoring of the aided projects; Planning Wing responsible for processing of all projects for approval by the Planning Commission and preparation, implementation and monitoring of projects solely funded by Government, and release of all funds of the development projects under ADP; Administrative Wing responsible for the administration of the Ministry and the organizations reporting to it; and Budget & Audit wing. Ministry of Water Resources (MOWR) Job Circular 2017 has been given below: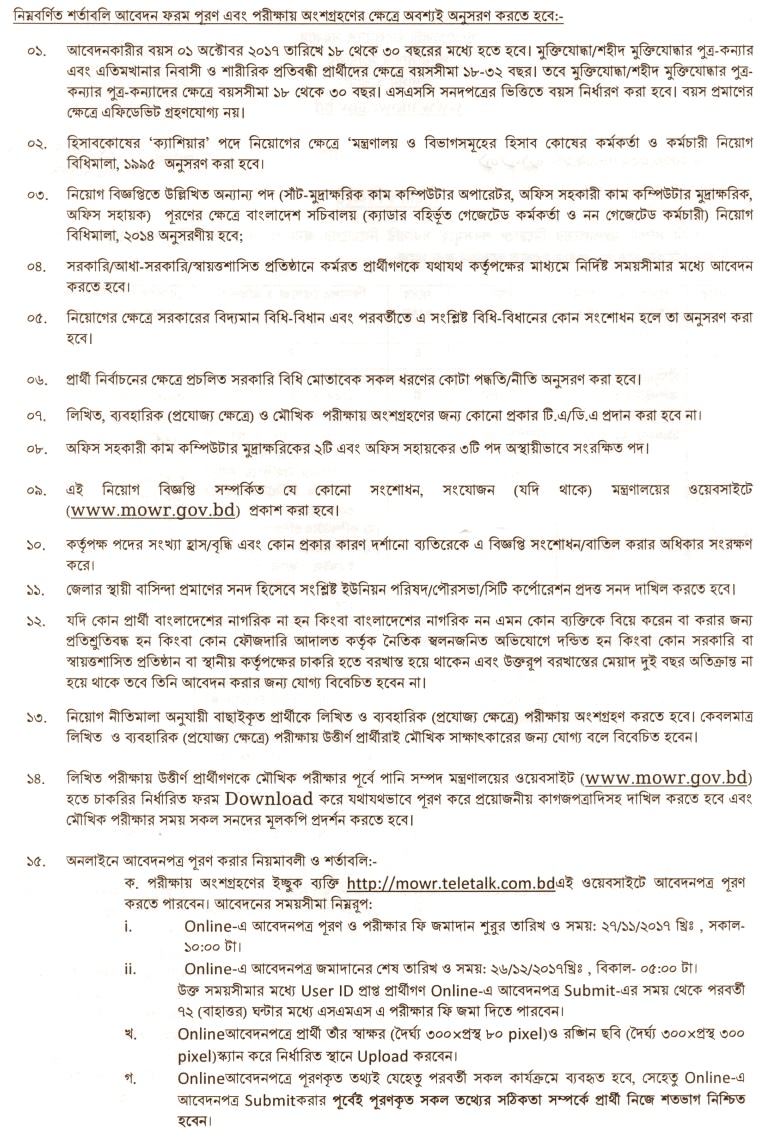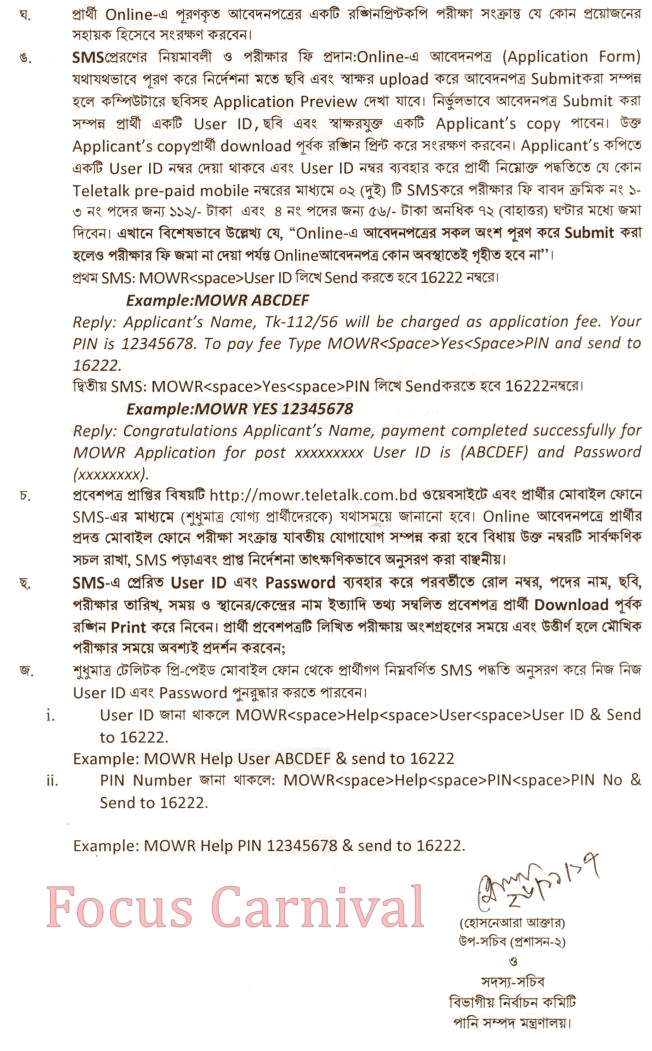 You can See Water Development Past year Question Solutions
Follow and Join our Facebook Group Page & Social Site to Get Update daily.
Facebook Group Page Twitter Google Plus