Deputy Governor Job Circular Bangladesh Bank 2016
Best Govt Job and Bank Job Career Opportunity Now in Bangladesh Bank. Vacancy Announcement For Deputy Governor of Bangladesh.
Post Name : Senior Manager Finance.
Post Name : Senior IT Manager (Must have Muster Degree and Training Experience).
Application is Running From 27-03-2016
Application Deadline : 13-04-2016
See More Details under the Notice From.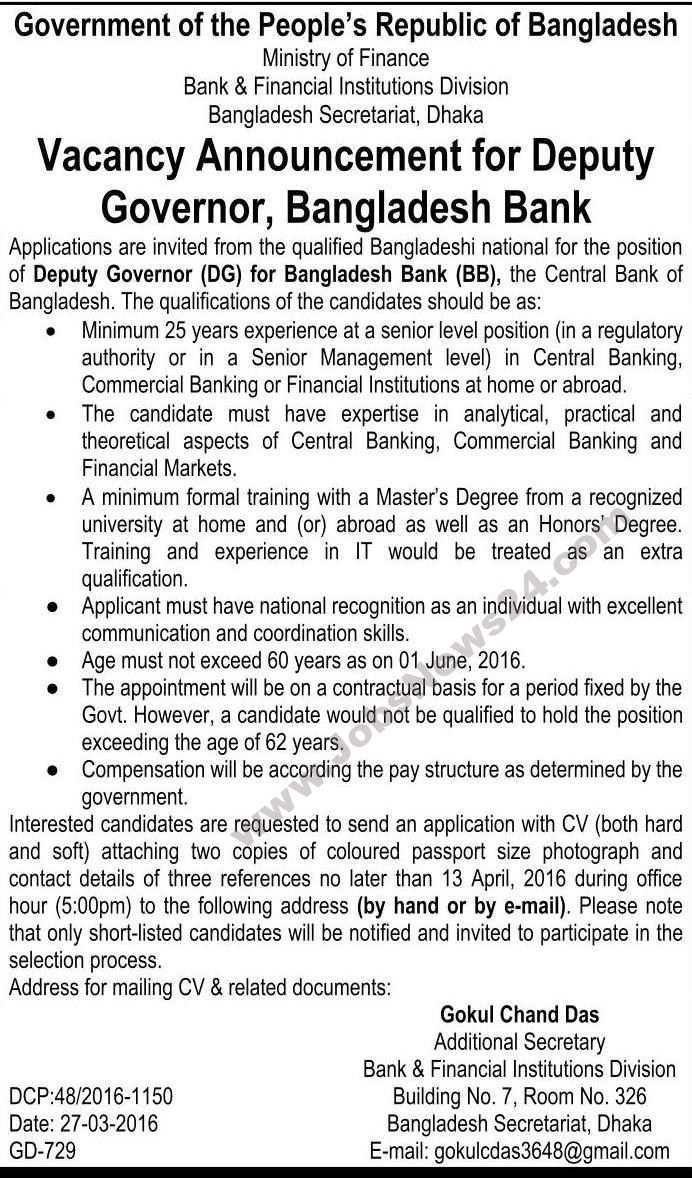 আশা করি আপনারা উপকৃত হবেন ইনশাআল্লাহ্‌,দয়া করে পোস্টটি সবার সাথে Share করুন ও 





আমাদের Facebook Page এ লাইক দিয়ে আমাদের সাথেই থাকুন ।